[:en]
Outlet
SULTAN CAFE AND RESTO


This restaurant presented to complete your enjoyment and satisfaction while staying at the Crown Victoria Hotel. Serve all kinds of Asian dishes, Chinese and Western.

Tulisan kolom 2…
Outlet
This restaurant presented to complete your enjoyment and satisfaction while staying at the Crown Victoria Hotel. Serve all kinds of Asian dishes, Chinese and Western.
Venezia Pool Bar
Enjoyed relaxing time with family on week end. You can found our Venezia Pool Bar, with natural concept, beautifful beach athmosphere and you can enjoy a romantic dinner with your beloved.
Health Club
The Health Club & Spa is managed by Atlas Sports Club Surabaya. Atlas Sports Club is the biggest health club center in Indonesia. The health club offers varieties of fitness equipment to fulfill your exercise requirements. All classes are available for our guest with the prior notice to gym staff. Steam, Sauna & Jacuzzi located in locker rooms are available for members and hotel guests' usage. Access to health club is complementary for hotel guests. Operating hours are 6:00 – 22:00.
Indoor Swimming Pool
Our indoor swimming pools are equipped with ozone-system water treatment. Kids' pool is also available. Jacuzzi of cold plunge and hot plunge are available for usage for hotel guests and members. Operational hour for swimming pool is 6:00 to 22:00. Membership for swimming club is also available. Hotel guests & member have benefits to access the Jacuzzi of cold plunge & hot plunge as well as the sauna in separate changing rooms for male and female.
Spa & Salon
Presented special facilities to spoil you. Experience and enjoy the refreshing sensation of relaxation.
[:id]
Fasilitas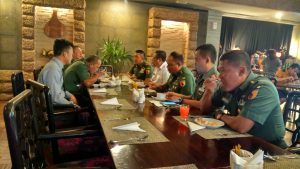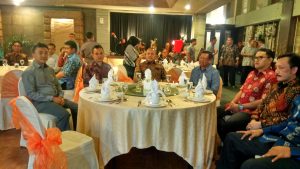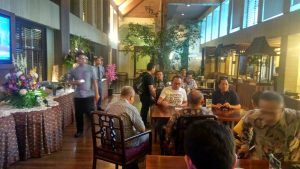 Sultan Café & Resto
Restoran yang dihadirkan untuk melengkapi kenikmatan dan kepuasan anda saat menginap di Crown Victoria Hotel. Menyajikan segala macam menu makanan Asia, Chinese dan Western.
Venezia Pool Bar
Menikmati saat-saat santai dengan keluarga diakhir pekan. Dapat anda temukan di Venezia Pool Bar kami, dengan konsep natural yang kami sajikan anda dapat menikmati indahnya suasana pantai dan dapat menikmati indahnya makan malam yang romantic bersama pasangan anda.


Klub Kebugaran
The Health Club & Spa dikelola oleh Atlas Sports Club Surabaya yang merupakan klub kebugaran terbesar di Indonesia yang selalu menawarkan keragaman alat fitness yang lengkap sesuai dengan kebutuhan Anda. Kelas-kelas yang ditawarkan juga tersedia bagi para tamu yang menginap dengan pemberitahuan terlebih dulu kepada staff klub kebugaran kami. Anda juga bisa menikmati Steam, Sauna & Jacuzzi yang terletak berdekatan dengan area ruang locker yang terbuka untuk para anggota klub kebugaran dan para tamu hotel yang menginap secara gratis. Klub kebugaran dibuka mulai pukul 06:00 sampai pukul 22:00
Indoor Swimming Pool
Kolam renang dalam ruangan di hotel kami dilengkapi dengan ozone-system sehingga kualitas air di kolam renang kami tetap terjaga. Untuk anak-anak, kami juga sediakan kolam renang anak. Jacuzzi air panas dan dingin juga dapat dinikmati oleh para anggota dan para tamu hotel yang menginap. Kolam renang dibuka mulai pukul 06:00 sampai pukul 22:00. Kami sediakan juga keanggotaan untuk klub berenang. Semua anggota klub dan para tamu yang menginap memiliki keuntungan untuk menikmati semua fasilitas yang kami sediakan di kolam renang, Jacuzzi air panas dan dingin, dan Sauna yang disediakan terpisah untuk pria dan wanita.
Spa & Salon
Fasilitas yang dihadirkan special untuk memanjakan anda. Rasakan dan nikmati sensasi relaksasi yang menyegarkan.
[:]