[:en]
Guestroom
Executive Suite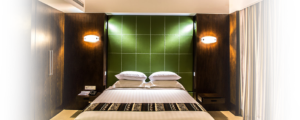 84sqm marbled floor king bed suite that features a separate living room, dining room and spacious bathroom. 2 sets of 36" flat Screen LCD TV, DVD player, iPod Dock installed in bedroom and living room. Executive writing desk with LAN cable is installed in unit. The room has a walk- in closet. The spacious bathroom contains a LCD TV, hairdryer, a bidet, a separate shower and a 270 degrees soaking tub. Laundry Service is complimentary. Complimentary daily fruit basket & 4 bottled water per day. All other room amenities are included.
Room Amenities
Luxurious new bedding with plush down pillows & cotton-rich duvet
Entertainment: 36" LCD TV, cable channels, LAN Cables
Dining: Mini bar, coffee & tea maker, 24-hour in room dining
Security: Secured door system, safe deposit box, smoke & fire detector
Other Services: wake up call, baby cot,laundry
Complimentary access to Health Club
Complimentary 2 bottled mineral water
Daily Refreshment at Sultan Café
[:id]
Tipe Kamar
Executive Suite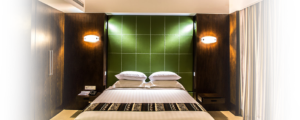 Memiliki luas 84m², berlantai marmer, lengkap dengan kasur berkualitas tinggi ukuran double, dengan area ruang tamu tersendiri, ruang makan, dan kamar mandi yang luas. Untuk kamar tidur dan ruang tamu, masing-masing dilengkapi TV LCD layar datar 36-inch, DVD player, dan iPOD Dock. Tersedia juga meja tulis eksekutif dengan koneksi internet LAN. Tamu di Presidential Suite juga dimanjakan dengan kamar mandi yang luas lengkap dengan TV LCD, pengering rambut, bidet, shower terpisah, dan bath tub serta gratis layanan cuci pakaian. Untuk menambah kenyamanan, kami sediakan buah-buahan segar dan 4 botol air mineral setiap harinya disamping perlengkapan kamar.
Perlengkapan Kamar
Kasur mewah dengan bantal mewah berkualitas lengkap dengan selimut katun yang nyaman
Hiburan: TV LCD 36-inch, TV kabel, Koneksi internet LAN
Peralatan: Kulkas, Perangkat pembuatan Kopi & Teh, Layanan makan diantar ke kamar selama 24 jam
Keamanan: Sistem pengaman pada pintu, Brankas, Pendeteksi asap dan api
Layanan lain: Panggilan pagi, Tempat tidur bayi,Layanan cuci pakaian
Akses gratis ke Klub Kebugaran
Gratis 2 botol air mineral
Sarapan pagi di Sultan Café and Restaurant
[:]
Reservation